What Our Lab Does
Our lab measures tiny quantities of heavy isotopes for geologic and other applications.
Much of our work is in dating rocks, using radioactive decay of the element uranium (U) to lead (Pb).
The following sections are a brief tutorial on isotopes and their use for radiometric geochronology with links to more detailed information.
IGL has Two Types of Mass Spectrometers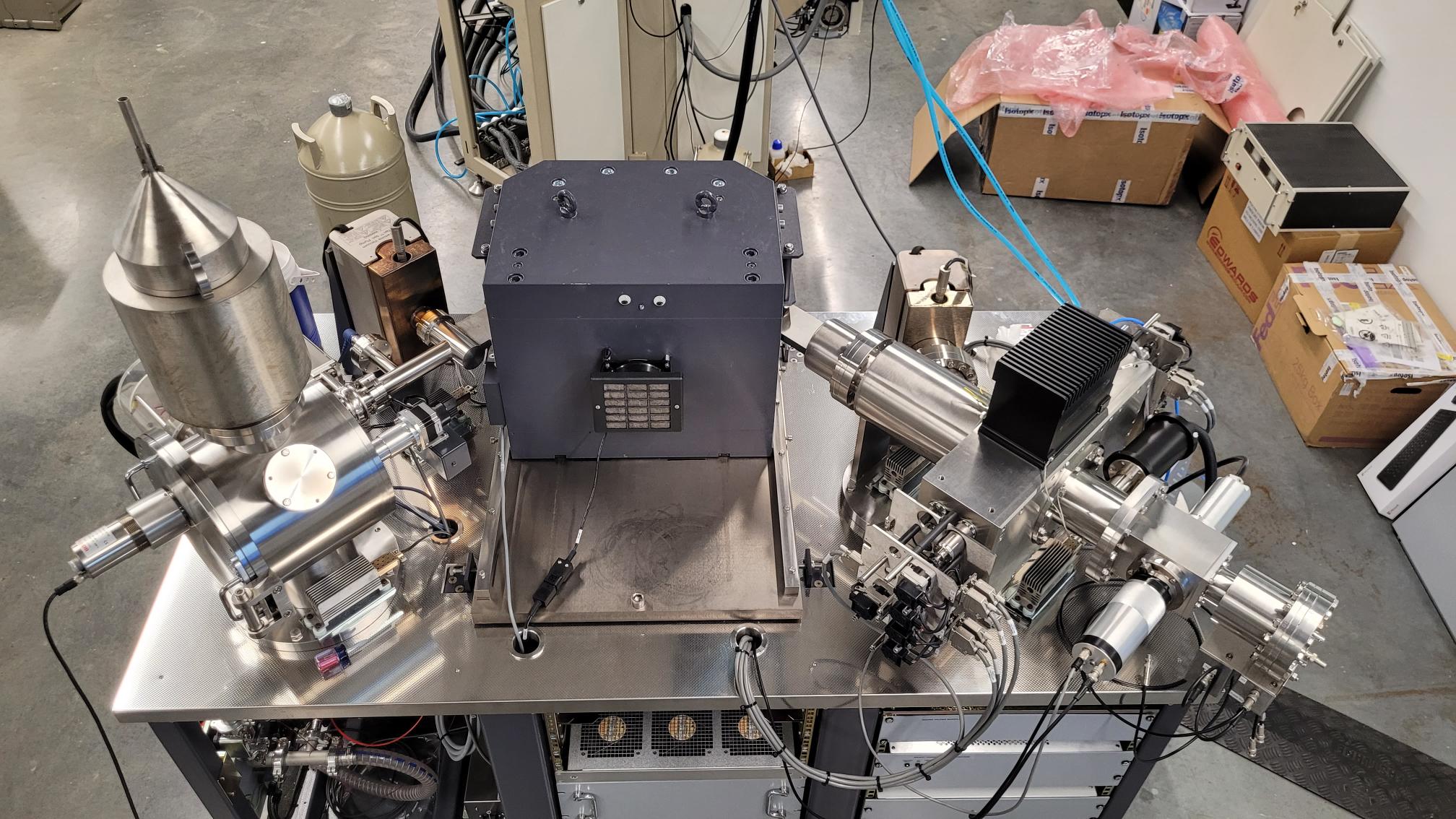 Thermal Ionization Mass Spectrometry
(TIMS) - Dissolving a zircon crystal and then ionizing the sample on a heated filament. Very precise but lacks spatial control and takes hours for one analysis to run.
TIMS explained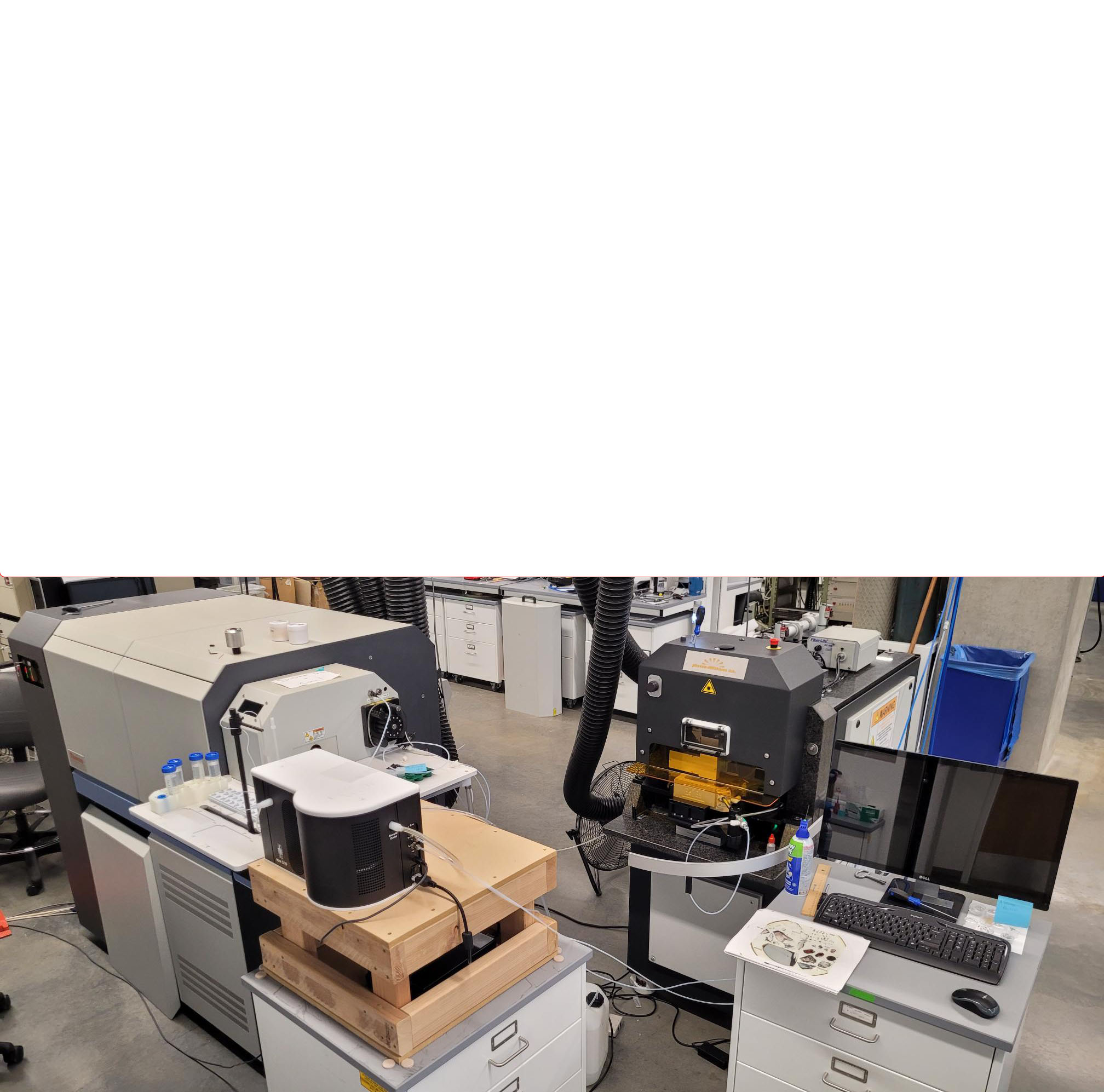 Laser ablation inductively coupled plasma mass spectrometry
(LA-ICPMS) - Blasting a zircon crystal with a laser and analyzing the resulting ablated ions. Each analysis takes less than 2 minutes and different parts of a crystal can be analyzed.
LA-ICPMS explained
Why Determine the Age of Rocks?
Determining the U-Pb age of a zircon helps define the age of the rock. The ages of rocks are used for studies of plate tectonics, meteorites, biotic evolution, climate change, natural hazards evaluation, mining and other applications. The Geologic Time Scale is a critical tool for study of the Earth and is based on high precision dates derived from U-Pb isotope geochronology like that performed in IGL. This image is a thumbnail of the latest Geologic Time Scale published by the Geological Society of America. Follow the link to see the detailed age data applied to the different increments of time.